Hoogenboom Logies
Landelijk logeren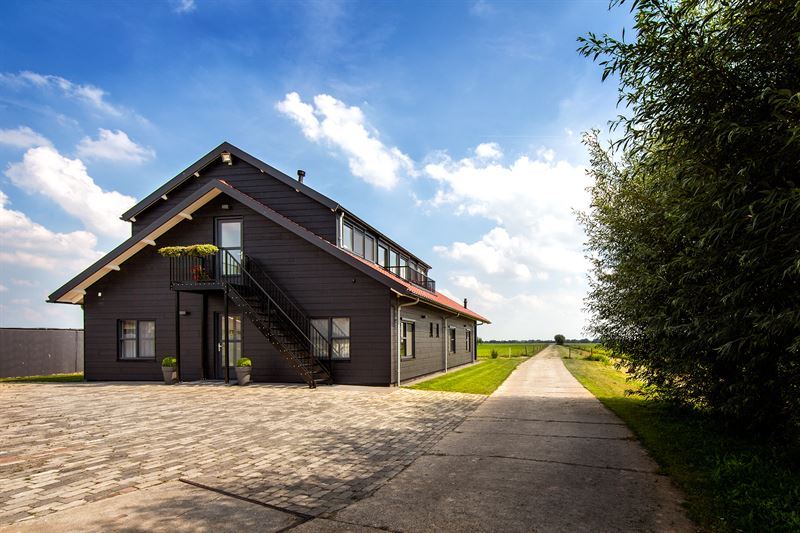 Staying rural
Our guesthouse is centrally located in the Netherlands, in the middle of the Green Heart between the fortified towns of Montfoort and Oudewater in the former hamlet of Willeskop. Located on the N228 we have an optimal connection with the motorways A12 and A2 so that places like Utrecht and Amsterdam, but also Gouda and Woerden can be reached quickly! Jaarbeurs Utrecht can be reached within 30 minutes. There is a bus stop outside the door and we have ample (free) parking next to the guest house. In short: for both the tourist and the business guest, Gastenverblijf Hoogenboom is the place to stay!


Begane grond
Op de begane grond bevindt zich een luxe vrijstaand vakantiehuis (160m2) met een privé veranda met uitzicht over een Hollands polderlandschap. Er is slaapgelegenheid voor max. 10 personen (4 x 2 pers. slaapkamer + 4 x badkamer + 2 x bijzetbed). In combinatie met ons appartement op de eerste verdieping is er zelfs plaats voor 12 tot 14 personen.
Eerste verdieping
Ons nieuwe gebouwd appartement (50m2) heeft een eigen ingang (trap) en is op de 1e verdieping. Er is slaapgelegenheid voor 4 tot 6 personen (2 x 2 pers. slaapkamer + 2 x badkamer + 1 x slaapbank). In combinatie met ons vakantiehuis op de begane grond is er zelfs plaats voor 12 tot 14 personen. Buiten is een terrasje aan het water waar u gebruik van kunt maken.
Beautiful and well-appointed farmhouse
We thoroughly enjoyed our time at the farmhouse during a long weekend in the Netherlands. It was centrally located and allowed us a chance to explore so much of the country. We visited Delft, Gouda, Keukenhof, Kinderdijk, and Oudewater (which was only a 5-minute drive from the house). Marga was very accommodating and hospitable. Our young children especially enjoyed seeing the cows roaming by the farmhouse and petting the newborn calves. Such a great experience in a rural setting surrounded by nature and beauty.
Excellent!
We had a wonderful stay on Marga's farm, very clean, quiet and comfortable.
Awesome!
Our stay at Marga's place was awesome. It has all amenities in it that you need in your daily life. This makes us feel like home. The location and area around is gorgeous, beautiful landscape and idyllic farming things. Communication incl. check in and check out was very easy and Marga was always available for questions or recommendations. We would definitely come back and recommend this place for a lovely holiday. All the best, Marga! Cheers, Julian.
ideal house for a big group
The house is well located since most relevant places in Netherland are less than one hour drive. You won't miss anything in the house, it has all you need, the house had been painted recently and it was really cosy. The pictures show clearly what the house is like. Marga was very kind and the perfect host. It's the ideal house for a big group.
Contact
Hoogenboom Logies